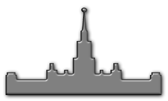 INTERNATIONAL CONFERENCE
HYDRODYNAMIC INSTABILITY AND TURBULENCE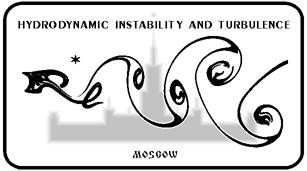 March 1-7, 2010
Moscow, Russia
---
ORGANIZED by
Moscow State University
Institute of Mechanics of MSU
Dept. of Mechanics and Mathematics of MSU
CHAIRMAN
Academician G.G. Chernyi
SPONSORED by
Russian Foundation of Basic Research
Moscow State University
Institute of Mechanics of MSU
OBJECTIVE
The aim of this Conference is gathering active researchers and students in the field of nonlinear fluid dynamics in order to provide a forum for discussions. Since 1976 through 2008 the Conference was organized by the Institute of Mechanics of Moscow State University (see http://hit2003.narod.ru/). These conferences were widely attended by scientists and students from Russia and other countries.
SCOPE
The main topics are:
- mathematical aspects of hydrodynamic instability;
- transition processes;
- chaos and turbulence;
- computational fluid dynamics;
- applications to microgravity sciences, geophysics, astrophysics, ecology etc.
PROCEEDINGS
Abstracts of the invited lectures, oral and poster presentations will be published in the Proceedings. MS Word format manuscripts should be sent to gertsens@imec.msu.ru before 15 January 2010.
LANGUAGE
The official Conference language is Russian.
LOCATION
The Conference will be held in a holiday hotel in the picturesque Moscow suburb. The average February temperature in Moscow is about -5 Co.
CONFERENCE FEE
Registration fee is 600 Euro (to be paid in cash upon registration). It includes accommodation, meals and transfer from/to airport.
If you are interested in participating in the Conference please provide us with the following information:
1. Full name.
2. Birthday /day-month-year, place of birth and sex/.
3. Citizenship.
4. Passport No.
5. Place of work.
6. Position.
7. Full post address of institution.
8. Phone, E-mail and Fax.
9. In what Russian embassy or consulate you would like to get a visa.
10. Presentation title.
Also, please, send us a copy of your passport pages with your data (usually unfold of 1-st page).
Upon receiving the abovementioned information the official invitation will be sent you by the middle of January, 2010.
CONTACT ADDRESSES
Dr. Nikolay Nikitin
Vice-Chairman of the Organizing Committee
Institute of Mechanics, Moscow State University
1, Michurinsky prospect
119899, Moscow, Russia
Tel/Fax: +7(495)9395136
E-mail: gertsens@imec.msu.ru
WWW-homepage: http://hit-conf.imec.msu.ru/
---